We're excited to let you know that We Are Knitters is once again opening our doors to Madrid's international designer, Juanjo Oliva.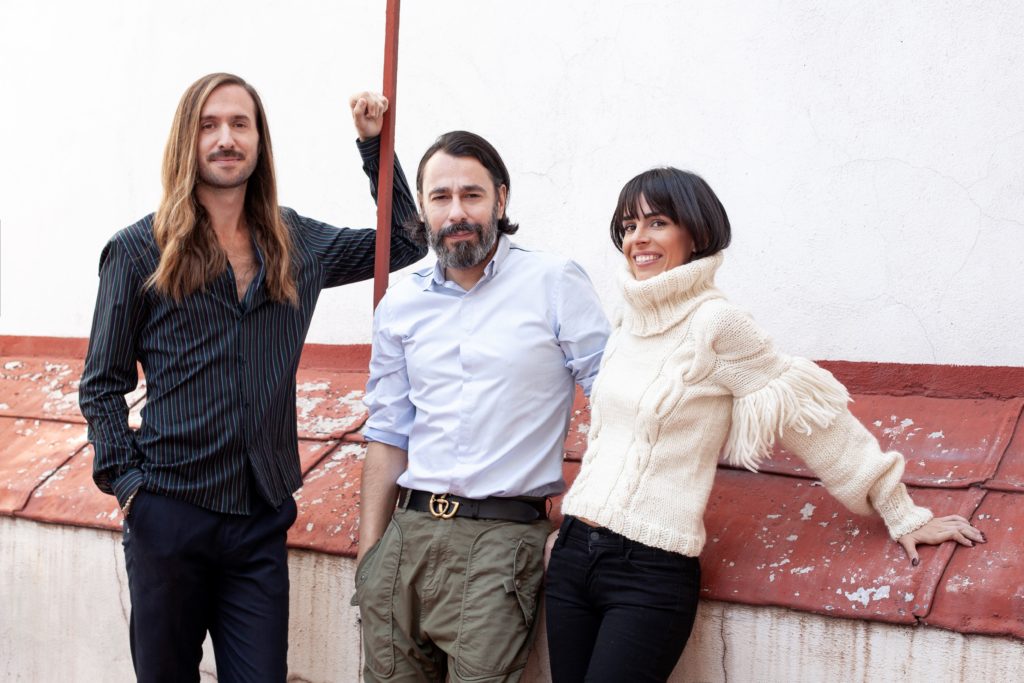 Juanjo Oliva, who after winning many prestigious awards, such as Best Collection at the L'Oréal Cibeles Fashion Show (three times!) or ELLE Magazine's Style Award for Best National Designer in October 2014, and after triumphing yet another year on the runway at the 2018 S/S Mercedes-Benz Fashion Week Madrid, where we saw some of the garments from his collaboration with We Are Knitters, shared his vision about his creations after visiting the We Are Knitters office in Madrid, to our delight, and shared his opinions.
"We want to define a contemporary state of mind, a way of seeing things a little more openly, not confined by gender, or season, night or day … Fashion has created too many "files", separations, folders for these. We should apply "No Plan" (referring to a song from the last album of his beloved David Bowie) – and get out of this straitjacket. Things are changing."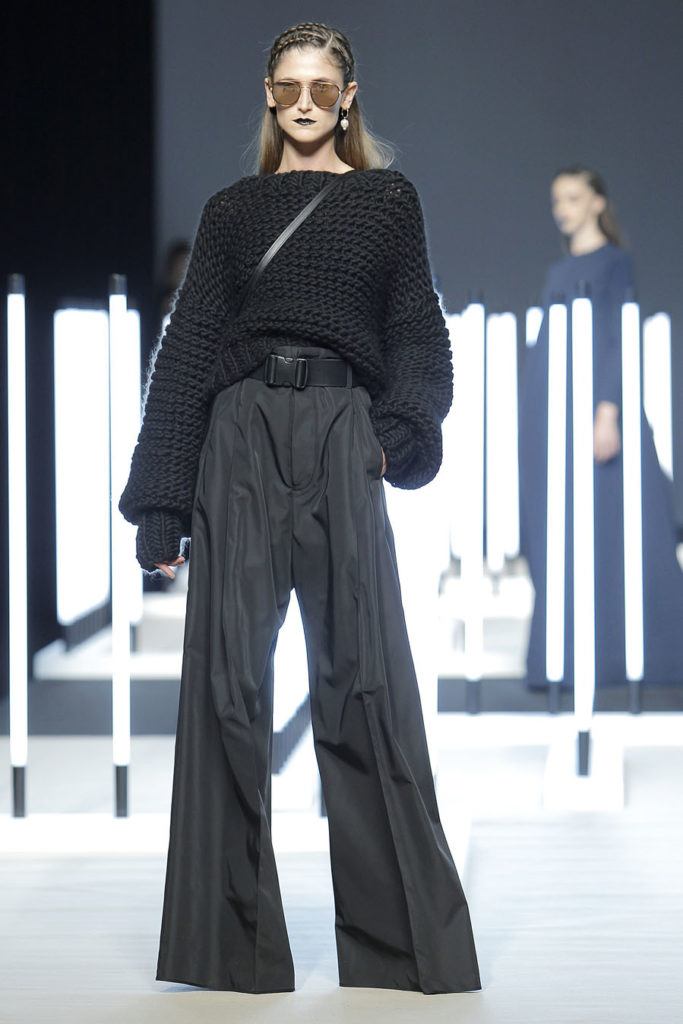 We are convinced that this new collection, forged with ingenuity and talent, will once again pleasantly surprise you. In the words of Juanjo himself, "On our project with WAK, we want to develop ideas with absolute freedom, a process is very similar to that of sewing. In the two collections we've made with them, we designed pieces using mainly XXL yarn and 15 mm knitting needles and curated qualities and techniques– cables, fringe, etc. Always for a girl or guy and without interference of color, in neutral or black. It's a concrete and forceful concept with which we are very, very satisfied."
The kits for knitting these pieces can be found on our website right now. They're made using The Wool and The Petit Wool. Remember that our kits come with everything you need to knit them. In addition, you can find kits of all levels in this collection— from easy patterns for the absolute beginner to some advanced pieces that will challenge even the experts.