1.What are the values of OEUF? What does your motto 'Be good' means? Be good is really a global philosophy, it works for pretty much everything! It's amazing how simple your choices become it you just always try to do the good thing. Of course at Oeuf, we are committed to making good products; that's the first standard by which we are measured. But we also want to be good people, good members of our community, good influences on the next generation…
2.How was OEUF born? Oeuf was born when my children were born; it's like a third child. When you become a parent, you very quickly learn a lot about what's necessary, as well as what's not necessary, to care for a baby. Oeuf started with a mission to create those essentials: the perfect crib, the softest layette, the warmest knits. Like my kids, the company has grown up considerably since then, but we still focus on the real needs of real parents, while trying to eliminate the excess.
3.How would you describe the collaboration with We Are Knitters for this fall? What was the inspiration for it? What do you expect from it? or Why did you decide to accept our proposal? I find it inspiring that women today are really into making things with their own hands. And the results are beautiful, each item just so slightly unique and personal. These items become really precious because of that personal touch, and I'm sure they will be cherished for generations. So I love the fact that Oeuf can play a role in that: it's like we are collaborating with We Are Knitters, and also with each knitter who makes one of our designs.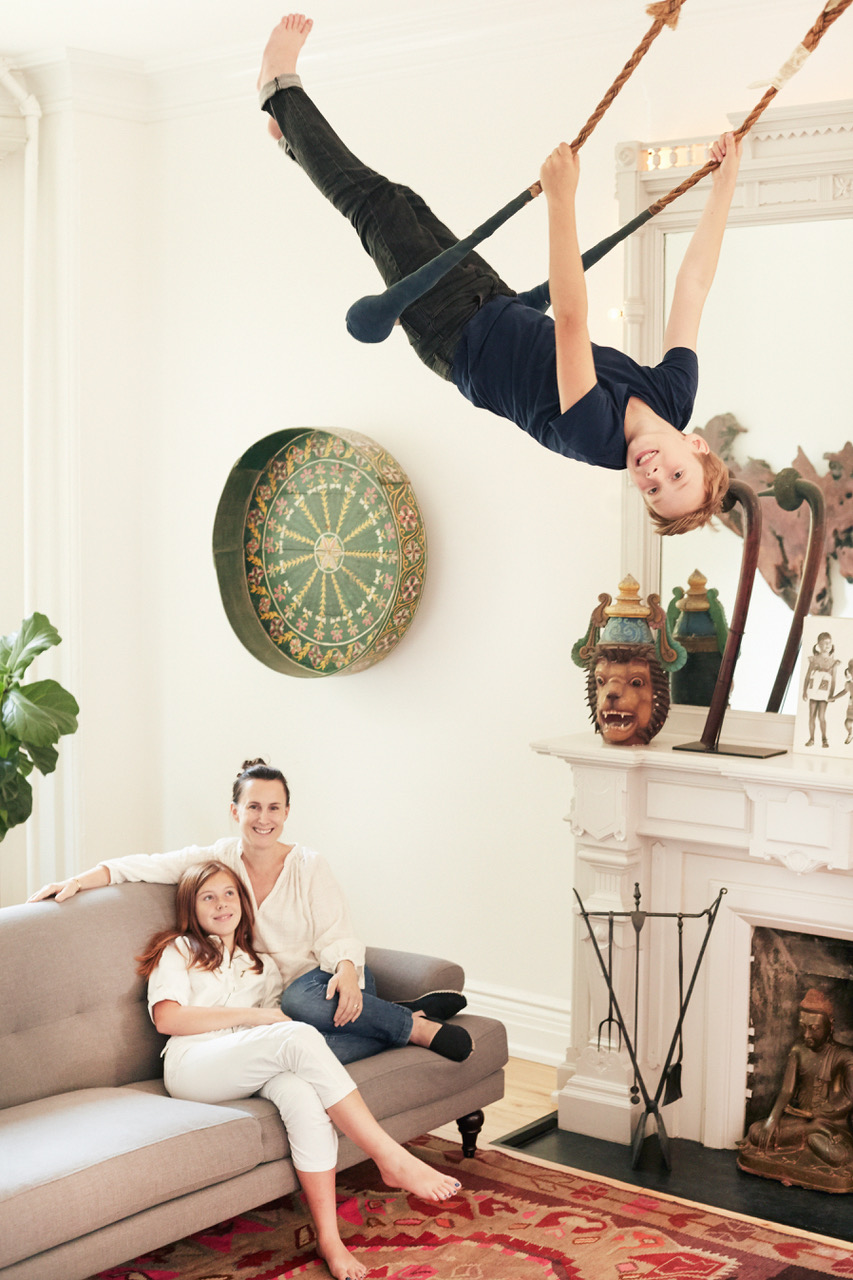 4.What is the relationship between OEUF NYC and Peru? Do you always work with natural wool? We source our baby alpaca wool from Peru, as well as organic cotton. We love the quality of the natural materials that we find there, and also the sustainable, eco-friendly way they are produced. I've always believed in using natural materials for baby products; to me nothing else makes sense. It's what Mother Nature intended!
5. What is the role of social media for your brand? Do you think you have a highly engaged community? For us, the best part of social media is being able to engage with our customers. Just think, a few years ago we weren't able to see pictures of babies all over the world, wearing Oeuf, every day. It's pretty much the best part of my day, to be able to see that, because I can feel how much joy and love our customers are giving. It's a pleasure to play a small part in that, and to be part of the conversation and the community they are creating. I do think I'm getting to know our customers better through social media, and that is the best inspiration for creating new products.